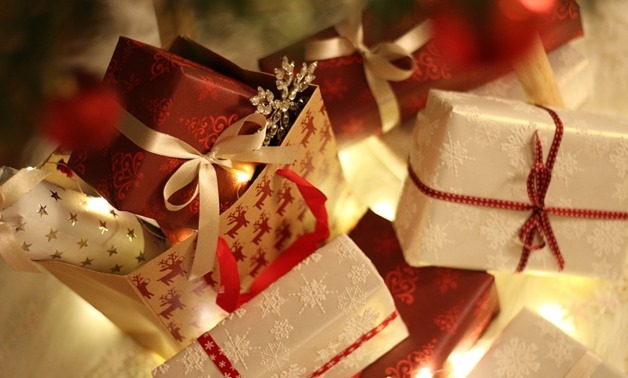 UNWRAPPING LUXURY: CHRISTMAS GIFTING IDEAS
It's a few weeks to Christmas and we are so delighted. It's a special time of the year for most people, especially because we get to share it with family and loved ones.
During this period, we indulge in the culture of giving to friends, charities, family members and people in our society.
But to be honest what would you describe as the perfect gift?
Here at Vivano we would like to believe that the perfect gift is something that appeals to both the giver and the receiver. It then means the gift should be well thought out to meet functionality needs and a sense of appeal.
With the understanding that people have various needs and preferences, we have put together a number of items that are beautiful (appealing), durable, and functional. You don't have to be conformed to things you personally do not like as you can pick your own box and we just pack and deliver.
Pillowcases – Luxury Pillowcases are a simple and less expensive functional gift item and would leave a smile on whoever receives this as a gift. We have a collection of beautiful luxury embroidery designed or piped pillowcases. These are packed in our beautifully designed envelope box which gives it the perfect gift giving feeling.
Mattress Pads & Toppers/ Duvets/Comforters – In our search to find the perfect gifting measures we came up with the idea to create a gift box that would fit our largest items like the comforter, duvet, Pads and topper. This gift box would be very much appreciated as a luxury comfort item

Bathrobes & Towels – Bathrobes and towels are luxurious and very essential bed and bath item. Giving this out as a gift especially when you personalise it with a name or logo would definitely leave a good lasting impression on whoever receives it.
We have a beautiful Kraft box and a bag which would make it very presentable.
The Edibles- This year we tried something different by creating an edible box. This box comprises of biscuits, honey, tea, chocolate, teacup, etc.  To add a touch of bed and bath we included hand towels inside.

Create a box
The best part of our gifting options is that it works with whatever budget you have, and you get to pick out items that really appeal to you.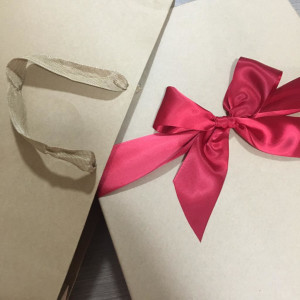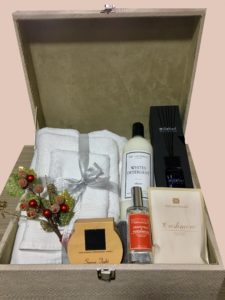 Here is a list of items that are most suitable for gifting;
3pc Bath Towel Set – (Bath, Hand, & Face) Turkish
3pc Bath Towel Set – (Bath, Hand, & Face) Egyptian
Travel Candle or Room Spray
Bedsheet Set – (Fitted, Flat & 4 Pillowcases)
Standard Pillow – Set of 2
6pc Duvet cover/Sheet Set
Luxury Down Alternative Duvet
2 Bath Towel
7pc Duvet Cover/ Sheet Set
Laundry Essential
Diffuser – Festa
Diffuser – Christmas
Candle – Festa
Candle – Christmas
3pc Towel Set – (Sheet, Bath &Hand)
650tc Sheet Set
Linen Mist – 1 Litre
Hand soap and Lotion
Kraft box and bag
Gift Box -Faux Leather
Big Faux Leather Trunk
Extra-large Faux Leather Trunk
Embroidered Sheet Sets
All the boxes and products are available in our store. We have so many options and gifting ideas for you. All you have to do is call us +234 818 417 3177 or send us a mail infovi@vivano.com.ng or info@vivano.com.ng and we would guide you through a variety of options that would suit your budget.
Thank you for stopping by today 🌺