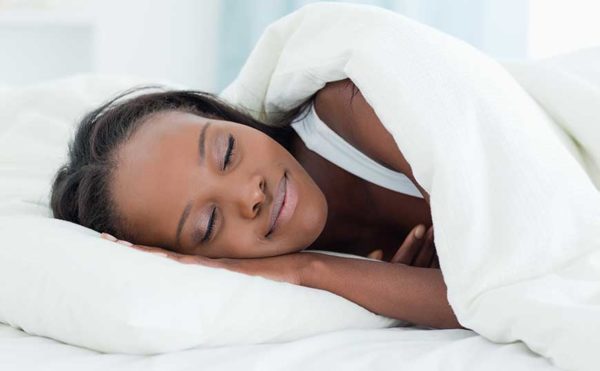 Pillows can contribute to a restful night sleep or can keep you from getting a good night sleep hence a seemingly easy task as buying a pillow may proof not to be so easy after all.
There are many types of pillows available today and it's important to realize all pillows are not the same. What works for one person may not for another. While our personal preference and the way we position our pillows is important, how we sleep also plays a major role in our pillow selection. We all sleep differently and what many don't realize is that the type of pillow we get should coincide with how we sleep. We sleep on our side, stomach and back. 
Side sleepers should use a pillow that's firm so it can provide extra support for alignment of the head, neck and spine.
Stomach sleepers don't need quite as much support and can use a softer pillow to provide neck, spine and head alignment.
Back sleepers need alignment of the spine, so a medium support pillow that cradles the natural curvature of the upper spine to achieve a perfect position for your head and neck
Sleep Pillows Sizes
Standard Size Pillow is 20″ X 26″ and is covered with a standard pillowcase. A twin bed has one standard pillow; a full/queen bed has two and a king size bed uses three.
Jumbo Size Pillow is 20″ X 28″ and is covered with a standard pillowcase. It's just a larger version of the standard size pillow.
Queen Size Pillow is 20″ X 30″ and is covered with a standard pillowcase because there is no pillow case for a queen sized pillow.
King Size Pillow is 20″ X 36″ and is covered with a king size pillowcase. These pillows are extra long to provide comfort and a nice look on the king nor California king size mattress and bed.
Euro Pillow is 26″ x 26″ and is covered in a Euro Sham. This large square pillow is a great backdrop for a beautiful bed ensemble and a good cushion for sitting up in but. They are not really for sleeping but more of a decorating piece. Other decorative pillows come in these sizes, 20″ x 20″, 18″ x 18″, 16″ x 16″, boudoir pillow 12″ x 16″ and neckroll pillow 6.5″ x 13″.
DIFFERENT KINDS OF PILLOWS
A natural filled pillow, considered a luxury pillow, has a fill (stuffing) of feathers and down. Natural filled pillows are very durable, will last for years and, therefore, are considered an excellent buy. Down is the fluffy cluster of feathers that are close to the body of birds, particularly ducks and geese and is known for the warmth and softness it provides. Goose down pillows is particularly high quality and very durable. If you have an allergy to down, you might consider allergen-blocking pillow covers. When purchasing down pillows or down bedding, the higher the fill number, the more loft and firmness you'll find in the product, particularly comforters and quilts.
A Synthetic fill pillow is designed to simulate a natural filled power but may be made of polyester fibres, which will last and keep their shape a long time. Advantages of synthetic fill pillows are that they are machine washable, odour free and hypo-allergenic.
A therapeutic or memory foam pillow is made of highly dense viscose-elastic memory foam that's created by mixing chemicals to make the pillow expand with movement, forming little air bubbles in the foam. These pillows are popular because they will adjust to different sleeping positions to help with snoring.
Circle-of-down pillows are a unique style of pillow that offers a centre of resilient feathers surrounded by pure down.
Buckwheat pillows are a natural filling pillow that offers firmer support than you get with down pillows because they conform to the shape of your body so your neck and head are properly aligned with the angle of your spine. Buckwheat pillows are chemical free, deterioration, breakage and burn free, making them a great investment.
Down alternative pillows are excellent choices for those allergic to down fill as they're filled with natural, polyester or other synthetics that have the same softness and loft seen in down pillows.
Polyester foam-filled pillows are probably the most popular pillows as there are inexpensive and nice alternatives to natural materials.
Contour pillows are memory foam pillows that are in a specific shape and used to provide good neck and head support.
PILLOW CARE
All pillows except foam pillows should be fluffed every day to help maintain it's natural resilience of the fill. Fluffing daily will prevent dust from collecting and evenly redistributes the filling,  keep your pillows looking great and lasting longer.
Pillows should be kept in a pillow protector as this will increase their lifespan by preventing it from getting lumpy or flat and will protect the natural shape of the pillow. It will also reduce the times and frequency it needs to be cleaned. Pillow protectors will keep moisture and impurities such as dirt or dust from tarnishing the pillow. Wash the protectors as often as possible (maybe  every other bed sheet washing)
Air your pillow at least once every month on a clothesline outside but protecting them from direct sunlight so as not to deteriorate the natural fibres (if down) and spot clean with a mild detergent if there are stains and air thoroughly thereafter. If it is too chilly to air your pillows, 10 – 15 minutes in a dryer with medium heat will help.
Bed pillows should be machine washed or dry cleaned at least once a year. With the many varieties of pillows available today, make sure you read the care label as their care may vary. Bed pillows that are natural or polyester filled can be machine washed on a gentle cycle, using a mild detergent. You can put them on the dry on the "air" or "air only" cycle. To re-fluff them, put a clean tennis ball in the dryer with the pillows.
Buckwheat pillows, memory foam or foam pillows are usually not machine washable; although their pillowcases can be cleaned according to the manufacturers or care label on the pillowcase. Decorative pillows may have a removable pillow covering that can be machine washed. If not, the pillow should be spot-cleaned.
Down pillows may be washed in a front-loading washing machine with a low-suds detergent. Make sure the pillows are rinsed more than once so the down is free from all suds and spin thoroughly. The pillows may be dried on a low setting with a tennis ball to re-fluff them. Many down-filled pillows or other bedding are too large for home washing machines. Washing these items in water may cause the down to clump together, reducing its insulation qualities. Make sure the down is thoroughly dried to avoid rotting and mildew. 
REPLACING PILLOWS
Besides comfort, the main purpose of our pillows is for the support it provides our spine and neck. Even though we tend to become attached to our bed pillows, when they tend to lose their usefulness, it's time to replace them. Your pillow should be replaced immediately if it has holes, stains or begins to leak its fill. If it is no longer providing support, is flat and losing its shape or the covering is beginning to show signs of wear and tear, start shopping for new pillows.
The construction of a pillow, as well as the type of seam it has, plays a large role in its strength and durability. Pillows that have seems that are braided or corded will hold the pillow together tighter, adding to its life and preventing fill from coming out of the pillow.
Order your pillows and pillow protectors here