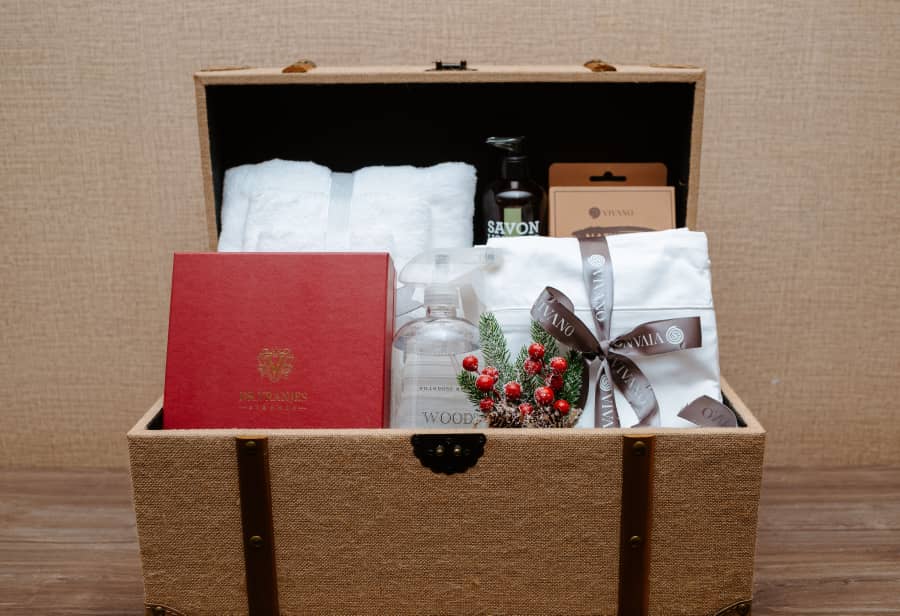 As the holiday season approaches, what better way to spread joy than by gifting the warmth of comfort? Bed and bath products make for thoughtful and luxurious presents, bringing a touch of relaxation and indulgence to your loved ones' lives. Here are some enchanting gift ideas to turn their Christmas into a cozy haven.
Plush Robes for Ultimate Comfort.
Wrap your loved ones in comfort with a plush, high-quality robe. Opt for soft fabrics like cotton or bamboo to provide a spa-like experience at home. Consider adding a personal touch with monogramming for that extra special feel.
Premium Bedding Sets.
Upgrade their sleep sanctuary with a set of luxurious bedding. Choose high-thread-count sheets, a cozy comforter, and elegant pillowcases to create a haven of comfort. Look for materials like 100% cotton in sateen or percale finish for an added touch of opulence.
Aromatherapy Diffusers for Serene Atmosphere.
Enhance the ambiance of their living spaces with aromatherapy diffusers. Paired with soothing essential oils like lavender or eucalyptus, these diffusers can transform any room into a tranquil retreat, promoting relaxation and calm.
 Warm Blankets .
Ensure your loved ones stay warm and toasty during the chilly winter nights with a heated blanket. These cozy companions provide both comfort and functionality, making them perfect for lounging on the couch or snuggling in bed.
Memory Foam Pillows for Restful Sleep.
Give the gift of restful sleep with memory foam pillows. These pillows adapt to the contours of the body, providing optimal support and comfort. Choose a hypoallergenic option for added health benefits.
Personalized Towel Sets.
Elevate their bath experience with personalized towel sets. Monogrammed towels add a touch of sophistication, making every day routines feel special. Opt for high-quality, absorbent materials for a gift that combines style and functionality.
Lounge-worthy Slippers.
Keep their toes cozy with a pair of plush slippers. Whether it's memory foam, shearling-lined, or classic moccasins, a quality pair of slippers adds an extra layer of comfort to their daily routine.
Bathrobes for Little Ones.
Don't forget the little ones! Consider miniature versions of the plush robes for children. Adorable and cozy, these pint-sized bathrobes will make bath time and bedtime extra special for the youngest members of the family.
This Christmas, give the gift of comfort and luxury with these bed and bath treasures. Your loved ones will appreciate the thoughtfulness.
Shop and create your own signature Christmas collection using our products.
Select items with a Christmas icon on them to your taste and purchase using the web address below.
www.vivano.com.ng